This website will offer limited functionality in this browser. We only support the recent versions of major browsers like Chrome, Firefox, Safari, and Edge.
10 Ways To Initiate Sex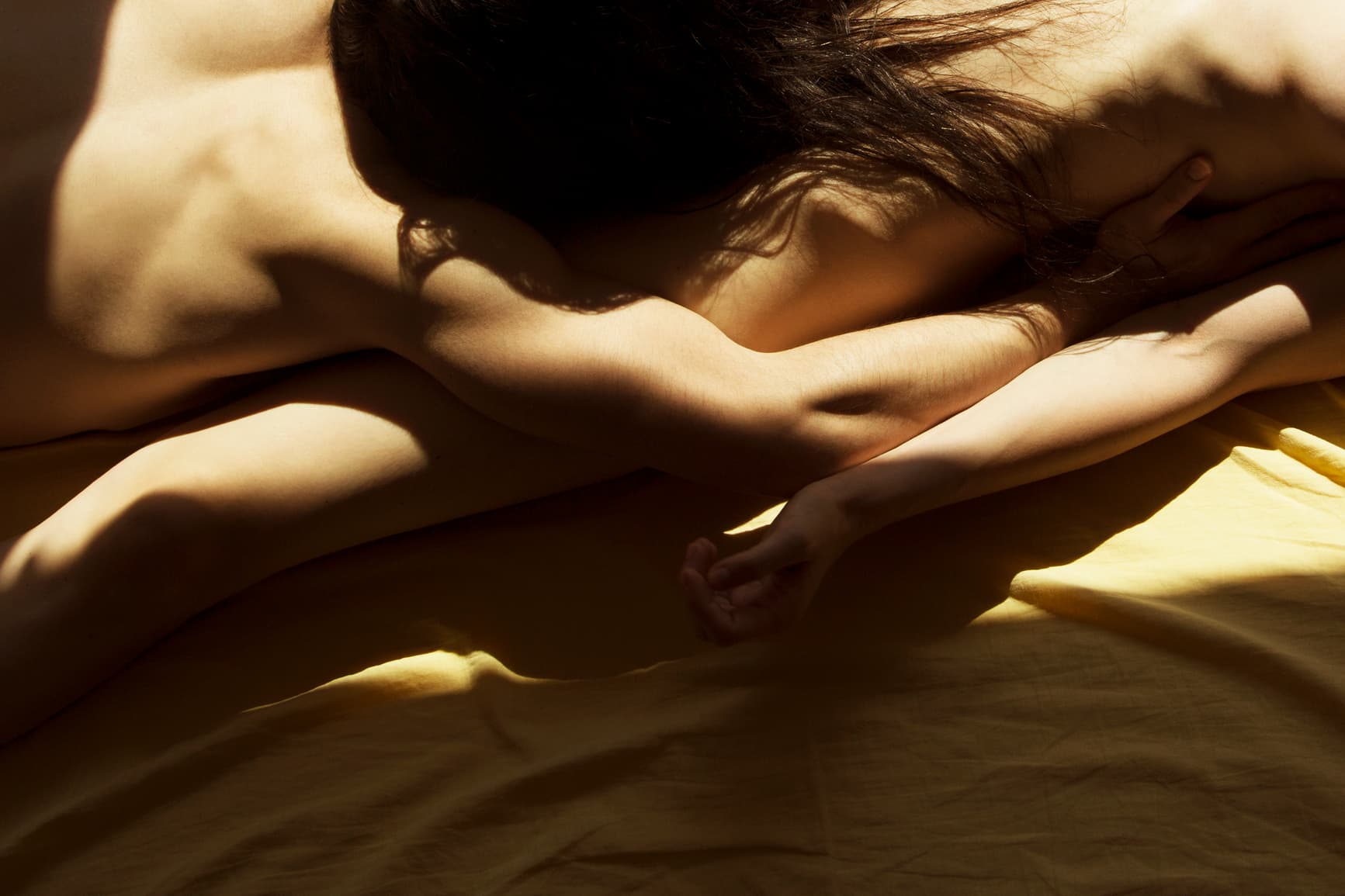 "I'll do it today…ok maybe tomorrow! Eh, forget it!" Initiating sex can sometimes feel as intimidating as your first kiss or the first time you kissed your crush. Whether it be fear of rejection, embarrassment or if it's been so long, you forgot how, know that you're not alone. We hear from women everyday that are hesitant to initiate sex for one reason or another and we want to help. If you're looking for a place to start or just a new idea to add into the mix, here are 10 ways to initiate sex!
10 Ways To Initiate Sex

1) Send a sexy text asking if your partner has plans for later
This could work like a dream, especially if you're typically together all the time, a text like this could peak just enough interest to get the excitement flowing. (Expert-level: just sent "I'm going to see YOU in bed later 😋)

2) Leave a secret predetermined signal
If sending a sexy text is just a little too forward, this is a very fun alternative. Work with your partner to choose an item you'll both easily notice as a signal that you're in the mood. Next time they see their fav coffee mug on the nightstand, they'll know it's on 😉

3) Turn on some audio erotica in the Rosy app to listen to with your partner.
Okay, we may be biased…but only because we know it works! Erotica is an evidence-based intervention proven to improve desire and increase arousal. Listening to a sexy story with your partner can tell them not only that you're in the mood but may allow you to explore a new fantasy as a couple.
4) Instead of putting on pjs, put on a sexy piece of lingerie
Who knew a small piece of clothing could say so much! Showing up to bed in lingerie instead of that oh-so-comfy t-shirt, will tell your partner exactly what kind of night you're looking for. Plus, wearing a new sexy piece can make you feel incredible and appreciate your body just the way it is. Win win! *Here's one of our fav brands and they have pieces that look incredible on all shapes and sizes!

5) Find an opportunity to talk dirty a few hours beforehand
Okay, I get it, this can seem even more daunting than just saying you're in the mood BUT you can start slow and see what happens. This can be a simple as telling your partner they look sexy in that new shirt (and you want to take it off of them?) or as dirty as telling them exactly what you want them to do to you later that night. Choose your own adventure!
6) Wake your partner up with a middle of the night or early morning sexy massage
The element of surprise! They won't be expecting it and you're likely already laying in bed next to your partner. If you're too intimidated (or tired) at night, take the pressure off by starting with a sexy massage in middle of the night and who knows where it could lead. (Ahem, morning sex! If you haven't tried…you need to)
7) Invite your partner to join you in a steamy bath or shower
You're already taking a shower, why not ask your partner to hop in. Using an everyday task and making it sexy is sometimes easier than saying outright that you're in the mood and takes the pressure off any build-up or nerves. *Um, babe, can you go start me a bath?*
8) Introduce a new lube or sex toy
Sex toys are not just for solo play! Next time you're feeling in the mood, you can simply mention you have a new toy you thought you could enjoy together. This says you want to be intimate and you want to try something new with your partner. Introducing sex toys and lube into your sexual relationship allows you to open up communication and exploration.
9) Stage a self-pleasure session when you know your partner will find you
This one is going to get you some extra points for shock value. Don't give your partner a heads up, just let them find you mid-session and they won't be able to resist. Even if they don't join your fun right then, they'll know that you knew that'd they'd find you and…message received 🛎

10) Sensually touch or kiss your partner at an unexpected time in the day and let them know there's more to come later.
A simple tease says all you need to say plus builds up the excitement for later. Sneak a kiss and a whisper in their ear right before they leave for work or while cooking dinner.

Here's the deal, I know it can be scary to tell your partner you want to have sex or be intimate but I cant recommend enough starting with one of these ideas and just finding what works for you and your partner. You may find one that you both love or you may both enjoy switching it up.

Making that first move is hard but it gets easier each time and just like with everything, practice makes progress. I hope you find these helpful, fun and even more, I hope they prove to be wildly satisfying.