This website will offer limited functionality in this browser. We only support the recent versions of major browsers like Chrome, Firefox, Safari, and Edge.
5 Reasons You Should See A Pelvic Floor PT Before You Deliver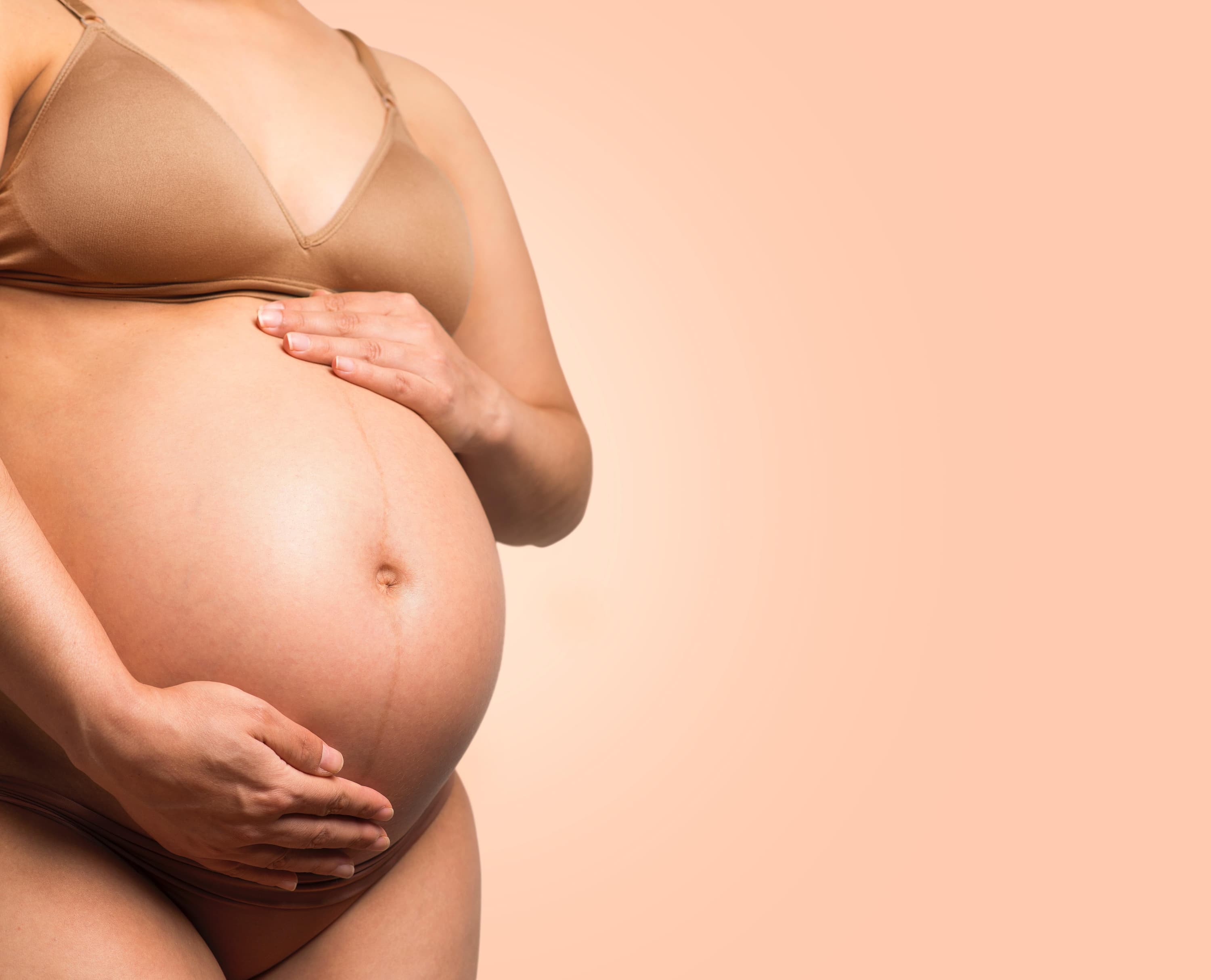 You've probably never heard of pelvic floor physical therapy. Heck, you may have no idea what a pelvic floor is or the major role it plays in everything from pregnancy, to childbirth, to orgasm, and more. The muscles and connective tissue that form the floor of the pelvis are the unsung MVPs of maternal health.
How well your pelvic floor functions can impact so much: how long you stay in labor, how effectively you push during delivery, how much pain you experience before and after childbirth (that applies whether you had a vaginal or cesarean birth), and how quickly you recover. Simply put, awareness of your pelvic floor is a game changer!
A pelvic floor physical therapist's expertise isn't limited to below your waist — we are the medical authority when it comes to the musculoskeletal function of your entire body. And (this is crucial) we know how to help women feel safe and at ease discussing every aspect of sexual and reproductive health. At Origin, we even offer virtual visits, so you can get care from anywhere you feel comfortable.
Read on for 5 compelling reasons why every pregnant woman deserves to have a pelvic floor physical therapist on her side.
1. Pain in pregnancy is never normal.
You're going to find this hard to believe, but pain in your pelvic area or anywhere else in your body is not something you have to put up with during pregnancy. Too many women have been told that it's normal to have aching muscles, joints, and bones, and it'll all go away after the baby is born.
Sure, there are discomforts that come with pregnancy, especially as you are getting into your third trimester, but pain is never normal. It's your body's way of warning you that something may be amiss — and should always be given attention and care.
It's not just your physical health that's at stake. Pain during pregnancy increases risk of depression and anxiety, making it even more important to check with your doctor ASAP when something hurts. If other medical causes are ruled out, it may be a sign that your joints, muscles, or nerves are injured and physical therapy can help!
2. Existing pain or injury is likely to worsen postpartum.
Labor and delivery are intense physical challenges, often compared to running a marathon. You wouldn't start a 26-mile race with a torn or pulled muscle, right? Same goes for childbirth. Not only are existing injuries likely to get worse, new ones are sure to develop.
We commonly hear women say "I'll just wait to take care of it until after I'm done having kids," but the best time to heal your body and address pain or injury is almost always ASAP.
If you have a history of low back pain, for example, research shows that it's likely to flare up during pregnancy and worsen postpartum (when you're constantly lifting and carrying a baby, not to mention all that baby gear). Pre-existing pelvic floor dysfunction is also a risk factor for more serious pelvic floor dysfunction in late pregnancy as well as during delivery. The bottom line: It's best to address pain and injury before you give birth. See a pelvic floor physical therapist and set yourself up for a faster, healthier delivery and recovery.
3. Exercising safely before and after childbirth can be tricky.
Research shows that exercise improves health outcomes for both you and your baby, as long as it's done safely. Working out during pregnancy helps keep your stamina up for your third trimester, minimizes aches and pains, and reduces risk for pregnancy-related complications like gestational diabetes, pre-eclampsia, and hypertension.
That said, it's hard to know how to modify the exercises you love to make them safe for pregnancy and to prevent additional problems like diastasis recti (that thing when your six-pack seems to have split into two three-packs) or pelvic organ prolapse (when it feels like your vagina could just about fall out).
Seeing a pelvic floor physical therapist will take out all of the guesswork, so you can safely break a sweat. We'll work with you and your maternal healthcare provider to safely prepare you for labor and postpartum while helping you stay as active as you want to be. We'll even show you how to monitor your vital signs and recognize warning signals during exercise. That way you can feel 100% confident when working out on your own.
4. Your vagina and perineum will thank you.
Around 85% of women will experience some amount of perineal trauma during delivery and, because of the forces and stretch placed on the vagina and pelvic floor muscles, injury to these tissues is common. When these tissues are injured, it can lead to things like stress urinary incontinence, stool leakage, painful intercourse, and pelvic organ prolapse. As a pelvic floor physical therapist, this stat is heartbreaking because the right information and guidance can prevent so much pain and misery.
When you see a pelvic floor physical therapist, you can be sure you'll get the information and care you need to protect your perineum. We provide perineal massage to make it easier for this area to stretch without tearing and go over the best labor and delivery positions to push your baby out and reduce your chances of injury. We'll also discuss pelvic-related changes to expect in pregnancy and postpartum, as well as the signs and symptoms that can indicate injury. And, if injuries do occur, we can help you get treated right away and heal more quickly.
5. Your hard-working body deserves TLC, always.
From supporting your pregnant belly, to delivering your baby, to breastfeeding and child care, life asks so much from your body — maybe too much. You might think that there's no way you could actually avoid pain and feel good physically while doing everything you need to do. You can.
Seeing a pelvic floor physical therapist now, while you're pregnant, can make all the difference. Preparing your body can help prevent pain, reduce injury, help you recover faster, and minimize aches and pains in the months and years after your baby is born.
Unfortunately, it's still rare for an obstetrician or gynecologist to recommend that you see a pelvic floor physical therapist before you give birth, so don't hesitate to suggest it yourself and see what they think. Your body is gearing up for one of the biggest events of its life. Let's make sure you're strong, confident, and feeling your absolute best.

___
Learn more about pregnancy and pelvic floor health in your personalized Wellness Plan. Learn more and start your journey to sexual wellness in the Rosy App today!
____
Sources:
Ashton-Miller JA, DeLancey JOL. On biomechanics of vaginal birth and common sequelae. Annu Rev Biomed Eng. 2009; 11: 163-176.
Bergström, C., Persson, M., & Mogren, I. (2016). Sick leave and healthcare utilisation in women reporting pregnancy related low back pain and/or pelvic girdle pain at 14 months postpartum. Chiropractic & Manual Therapies, 24, 7. doi: 10.1186/s12998-016-0088-9
Davenport MH, Ruchat SM, Poitras VJ, et al. Prenatal exercise for the prevention of gestational diabetes mellitus and hypertensive disorders of pregnancy: a systematic review and meta-analysis. Br J Sports Med. 2018 Nov;52(21):1367-1375. doi: 10.1136/bjsports-2018-099355. PMID: 30337463.
Kasawara, K. T., Nascimento, S. L., Costa, M. L., Surita, F. G., & e Silva, J. L.(2012). Exercise and physical activity in the prevention of pre-eclampsia: Systematic review. Acta Obstetricia et Gynecologica Scandinavica, 91(10), 1147–1157.
Kettle, C, Tohill S. Perineal Care. Clin Evidence. 2011; 4:1401-1439.
Kovacs, F. M., Garcia, E., Royuela, A., González, L., Abraira, V., & Spanish Back Pain Research Network. (2012). Prevalence and factors associated with low back pain and pelvic girdle pain during pregnancy. Spine, 37(17), 1516–1533.
Mudd, L. M., Owe, K. M., Mottola, M. F., & Pivarnik, J. M. (2013). Health benefits of physical activity during pregnancy: An international perspective. Medicine & Science in Sports & Exercise, 45(2), 268–277.
Stafne, S. N., Salvesen, K. Å., Romundstad, P. R., Stuge, B., & Mørkved, S. (2012). Does regular exercise during pregnancy influence lumbopelvic pain? A randomized controlled trial. Acta Obstetricia et Gynecologica Scandinavica, 91(5), 552–559.
Virgara R, Maher CA, Van Kessel G. The comorbidity of low back pain and risk of depression and anxiety in pregnancy in primiparous women. BMC Pregnancy Childbirth. 2018; 18(1): 288. Doi: 10.1186/s12884-018-1929-4.
Zeleke, B. M., Bell, R. J., Billah, B., Davis, S. R. (2016). Symptomatic pelvic floor disorders in community-dwelling older Australian women. Maturitas, 85, 34–41. doi: 10.1016/j.maturitas.2015.12.012