This website will offer limited functionality in this browser. We only support the recent versions of major browsers like Chrome, Firefox, Safari, and Edge.
A Beginner's Guide To Vibrators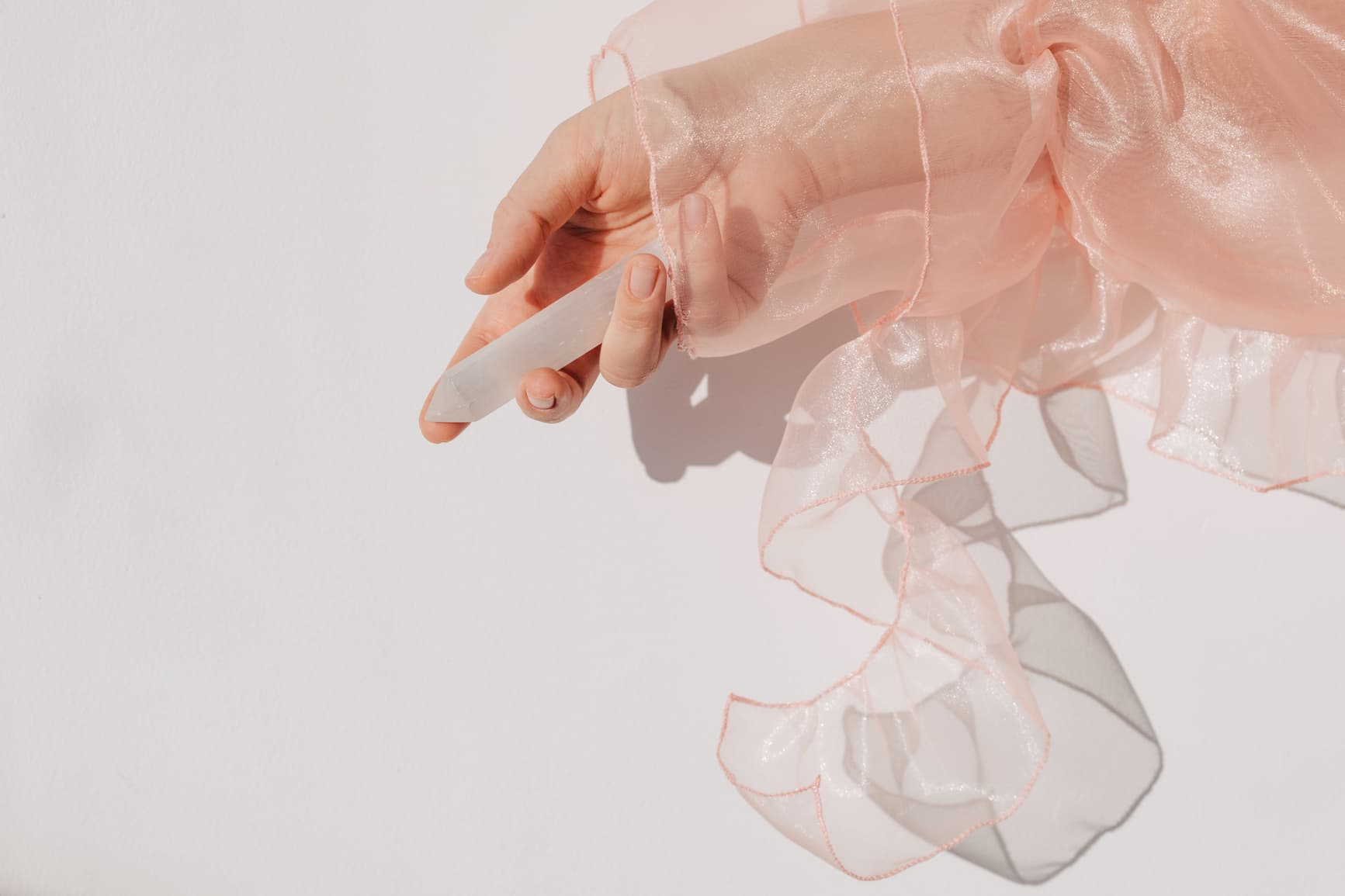 If you're having trouble achieving orgasm through sexual activity, you're not alone. Results from numerous studies are revealing there is a significant gap in the amount of orgasms achieved by women through masturbation and sex with a partner.
For many women, a vibrator can be a valuable tool to enhance personal pleasure and help achieve more orgasms. In fact, a 2009 paper in the Journal of Sexual Medicine estimates more than 52% of women have used a vibrator-- either for masturbation, during intercourse, or to enhance foreplay.
Vibrators have been in existence since the 1800s and as technology evolves, more and more options are becoming available. But, before you spend a ton of money on a new toy with all the bells and whistles, it's important to have an idea of what you're looking to experience and a good understanding of what's available to help you achieve your pleasure goals.
Types of Vibrators
From bullets to rabbits and everything in between -- there are tons of different types of vibrators on the market to choose from. Here I'll list the most common types of vibrators and how they're typically used:
Bullet & Egg Massagers
Bullet vibrators, also known as mini vibrators or "pocket rockets", make for great first-time vibrators because of their small size and inexpensive pricing. For this reason, egg vibrators are often referred to as "bullet" vibrators as well. Egg vibrators get the name from the egg-shaped motor that is usually connected to a remote that controls the vibration pattern and speeds. The versatility of these toys make them invaluable as they can be used for both clitoral and penetrative stimulation.

Vibrating Dildos
Vibrating dildos are slightly larger (and longer) than bullet vibrators and are generally used for penetrative pleasure. Dildos typically have a phallic shape and many are "realistic" models that are molded and shaped like penises. Because of the penetrative nature of these toys, the vibrations are usually less powerful than other vibrators.
Dual Vibrators
Dual vibrators, also known as "rabbit vibrators," surged in mainstream popularity through an episode of Sex and the City and are the most popular vibrators among women. These vibrators are used internally and externally to stimulate both the g-spot and the clitoris at the same time. With varying speeds, patterns and even corkscrew motions, at first glance, dual vibrators may seem intimidating, but they truly are valuable for exploring your body's reactions to the stimulation of multiple erogenous zones.
Wand Massagers
Wand massagers are discrete in design and typically look like a back massager. Many wands are known and loved for the powerfulness of the vibrations they achieve. Due to their bulbous shape, wand massagers are typically used for clitoral stimulation and muscle relaxation -- not penetrative pleasure.
Finger Massager
Although less powerful than the wand massager, finger massagers are more discrete and travel-friendly. As the name implies, these massagers fit onto the finger for external stimulation. Finger massagers are great for clitoral stimulation and stimulation of other erogenous zones. They can even be used during intercourse with your partner for increased pleasure.
Anal Massager
Orgasms are not only reached through stimulation of the clitoris or g-spot-- in fact, many women report increased arousal from rectal stimulation. Anal massagers are basically vibrating anal plugs that can be used to introduce anal pleasure. Remember lubricant is essential when exploring anal play.
Things to Remember When Using Your Vibrator
When choosing your next vibrator, it's essential that you pay close attention to the quality and materials with which the toy is made. You should consider using high-quality toys made with non-porous, non-toxic, body-safe materials like silicone, glass or steel. If your favorite vibrator is made with a more porous materials (like jelly, cyberskin or thermoplastic rubber), you can try using a barrier (like a condom or dental dam) until you can replace it with a toy that is safe for your body.
You'll also want to consider how the toy you purchase is operated. Does it run on batteries or is it rechargeable? Rechargeable toys are a bit more expensive than battery-operated ones, so investing in rechargeable batteries is also a good alternative.
If you're using lubricant for sex, you should definitely be using it with sex toys! Even if you're not using lubricant for sex, you should still be using it with your toys, especially if your toys are made of silicone. Just be sure you're not using silicone-based lubricant on silicone toys because they can melt!
To ensure proper hygiene, remember to thoroughly clean your toys with antibacterial toy cleaner and dry them with a soft, absorbent towel. Failing to clean your toys before and after use can lead to pH balance disruption, smelly odors and even infection.
Now that you've read the basics of owning a vibrator, it's time to put your knowledge to use. If you've never owned a vibrator (or even if you're just due for an upgrade), there's no time like the present to begin reaping the benefits of vibrator ownership!
Shop Rosy Favs: Here are some of our favorite places to shop for vibrators. Plus you can save a little cash when you use our promo code!
MedAmour: https://medamour.com/discount/ROSY (Use promo code ROSY for $10 off $50)
MiddlesexMD: https://middlesexmd.com/discount/ROSY (Use promo code ROSY to save 10%)
Some of these links are affiliate links. If you click through and make a purchase, Rosy may receive a commission.