This website will offer limited functionality in this browser. We only support the recent versions of major browsers like Chrome, Firefox, Safari, and Edge.
Gathering Sexuality Tools For Yourself: How To Find Erotica You Like
by Dr. J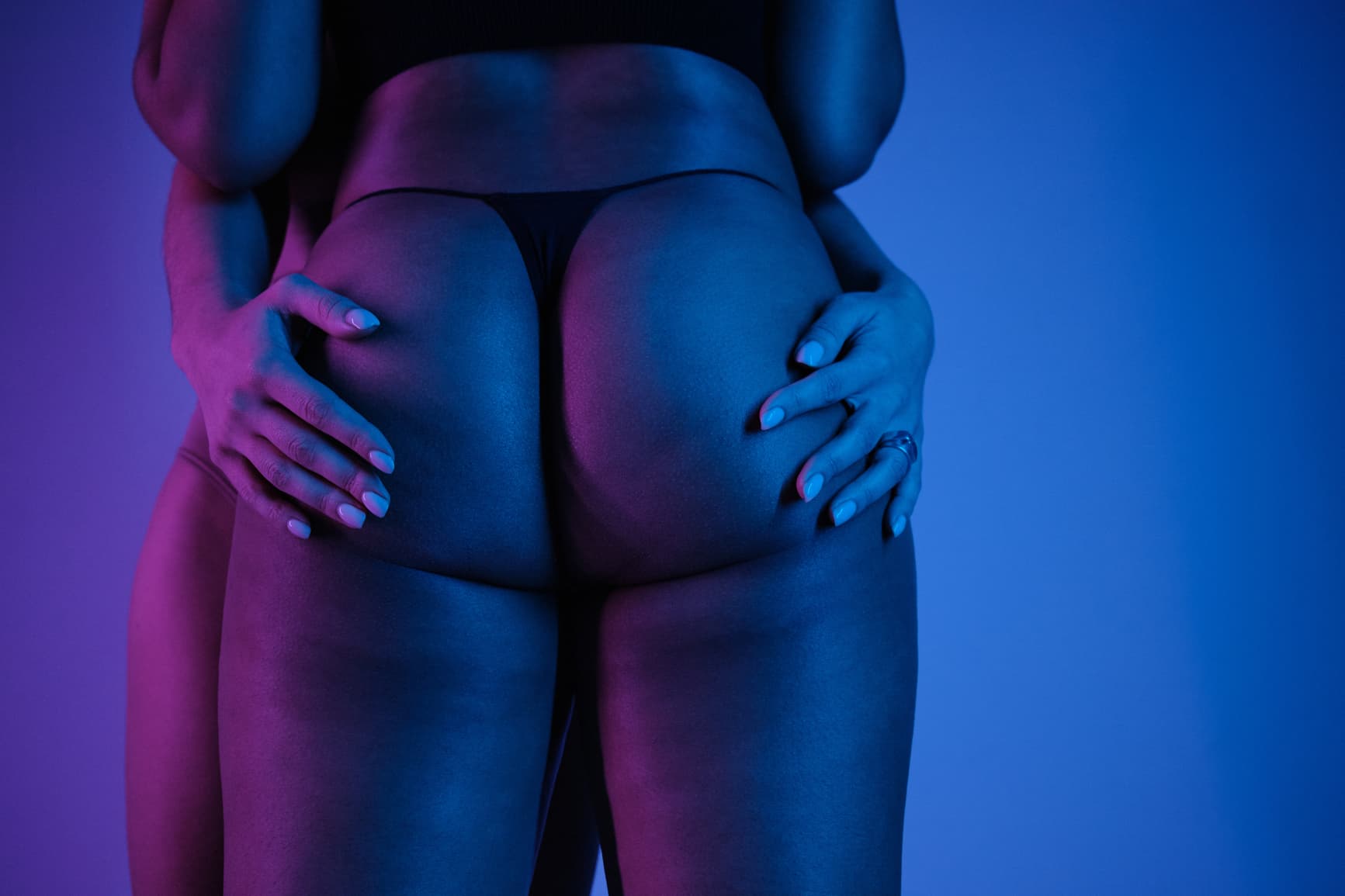 I'm Dr. J. And I have an extensive erotica library. Not only do I read erotica, but I write it.
If you had asked me earlier in my professional sexuality career if those words would create that sentence, I would have told you no. Well, yes, to the reading part. No, to the writing part.
In fact, in every office I've worked, a library of sexuality resources existed which included a section dedicated to fantasies and erotica. I consider those libraries sacred spaces—where I can locate items that allow me to discover myself. And I value them.
The Hidden Library
In the reading world, for me, it all began with romance novels. Yep, the proverbial bodice ripper. If I remember correctly, it was a Barbara Cartland novel from the library my aunts and my mom traded back and forth. There was no thinking about it except that the women in my family enjoyed them. I just read because I knew that if I read it, I'd feel fantastic. Back then, I didn't know that was arousal and desire. But as my body developed, when I read the good parts, it became a means to an end. Yes, the orgasm. And when I got into the work of sexuality, I found I could fashion my reading choices to exactly what I liked and what gave me more.
Maybe you don't think of it that way, but I bet you have your own library. Maybe you stashed your books away from prying eyes. You consider them treasured friends, ones you could always count on to be there for you. They were a secret and provided a safe, private space for you. And you hold on to books to reread the sexy parts. Yes, you have a hidden library.
In some ways, we still live in a world like that. Many sex educators, and sex-positive businesses, like Rosy Wellness, are attempting to help you step out of the shadows and hold those sexy bits in your hands, for yourself, and for your partners.
Can you imagine yourself holding erotica in your hand, proudly?
Can our hidden libraries become a prominent fixture in our lives and maybe not hidden?
Moving from Personal to Professional to You
In my family, the generation of women before me paved the way for me to read anything and everything I wanted. I saw lots of erotic books as I grew up. But the first dedicated erotica I read was by Susie Bright, a book I purchased. It was an anthology and I always took it to my Human Sexuality courses when we discussed fantasies. There is something about holding your first purchased erotica book for a group to see. It is empowering. And there is also something incredibly powerful in holding the book you wrote with fantasies.
I love Single-Subject design research. That's what you do when you set out to discover what type of erotica turns you on. If you believe you're worth it, like I do, join in and become your best advocate. Investigate by reading.
How to Discover Erotica You Like.
Get a baseline about fantasy by reading Justin Lehmiller's fantasy research. It's this kind of research that shows us sexual fantasies are normal. With the findings, it is also a place to help you determine what you like if you don't know. He discovered the top seven fantasy areas people have. If you go get an inkling, it will help you categorize your likings. Doing so gives you permission to explore.


Not sure what actual erotica fantasies appeal to you? Find samples and graze like you're at a sexual buffet. Go to Amazon for recommendations. Type into a search engine Browse Top 100 Erotica on Amazon. You can also search topic specific anthologies and see if anything strikes your fancy. Best Bondage, Best Lesbian, Best Women's, Best Fetish, Best erotic romance, Best Gay erotica. Go to Goodreads and join groups for erotica.

There is so much niche erotica, if you can think about and fantasize about it and it arouses you, there's a story out there. That's my take on Rule 34 of the Internet.

It is amazing which thoughts get us hot. We can keep them in our private mind vault and use as we want. Just because a fantasy is in your head, doesn't mean you have to bring it to life. It can remain a tool and fuel you from the inside out.


Talk to a friend or partner about erotic stories/fantasies. Do they read them? What might they recommend, and why?

This is a double-duty suggestion. On the one hand, you're showing yourself as a person interested in sex, confident in asking questions. And you also show you are approachable, in case they want to ask sex questions.


Consider the representational system for receiving erotic words. Are you visual? Do you need to see them, so reading works for you? By reading, you choose the pace of the story.

Or are you an auditory person who loves to hear sexy stories read to you? You like the emphasis on the tone—a growl, rasp, accent, or pace of another's voice which adds another layer of arousal. Audio also adds the element of hands-free reading where you can continue to explore yourself.


Follow erotica publishers, writers, reviewers, and podcasts on social media. Many podcasters interview writers and you can hear about their work.

Variety and diversity are good. You become the expert in what turns you on with your finger on the pulse of information and resources.
Final Thoughts.
In sum, testing out erotica is about finding the best tool that gets you where you want to go. You know you have a home base and safe space at Rosy to check out erotica, but sometimes the journey of discovery can take you all over a new world.
Discovery is part of the process, too. I liken it to the idea that when you have an active sex life, you have an active masturbation life. More sex makes you want more, and you can take care of yourself. Finding what you like in the erotica world is no different.
Start reading. You'll find your interests might grow. Make the journey as exciting as the destination.